I've been flying analog FPV for quite some time now and never had much to complain about. But when a friend of mine recently did his first build and we went out to fly together I made the mistake of trying his sweet DJI HD setup. Well, I got hooked almost instantly.
The switch from FrSky to TBS Crossfire had been on my list for a while so it was easier to build an entire new quad instead of trying to re-fit my Martian IV.
And here she is, quite a beauty, isn't she?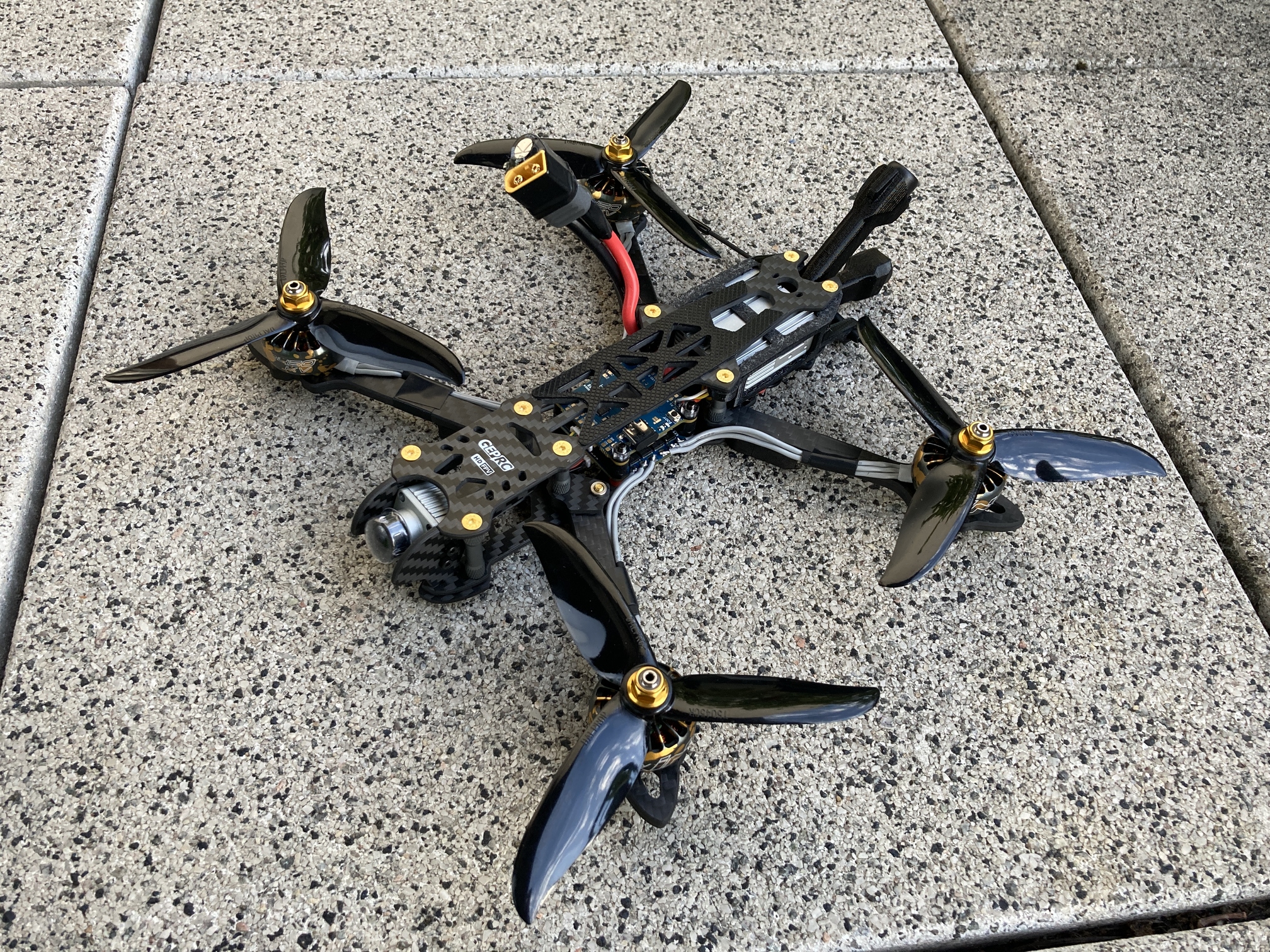 Parts List
Quad:
Equipment:
First Impressions
The build quality of the Mark4 frame is stunningly good and the assembly went very smooth. The only thing that I'm not too happy with is the fact that I had to solder the LiPo cap directly to the XT60 as there is absolutely no room between the FC stack and the air unit. I'll see if this will cause durability issues or noise.
So far I've only flewn two packs so it's really too early to get the entire picture, but I think the props will need to be changed to something more aggressive as it's currently lacking a bit punchyness.